The university recruitment circuit is alive with environment-friendly appointments.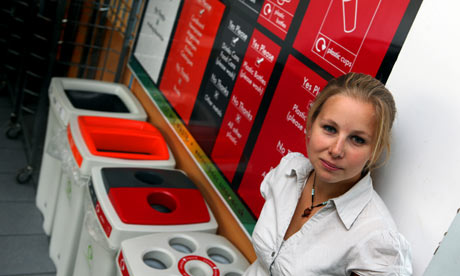 Candy Snelling: "Our green ideas really have an impact". Photograph: Graham Turner.
When Mark Warner started a new job at Leeds Metropolitan University, he faced a dilemma about his commute into work. "I was offered a parking space, but turned it down because taking it would lack credibility," he says. As the university's sustainability officer, it wouldn't really do to drive to campus.
At first, he travelled by bus, but even that didn't go down too well with staff. "I was constantly asked how I could support cycling if I didn't do it myself." So Warner bought a bike via the Cycle to Work scheme, and now rides into work, encouraging fellow staff and students to do so, too.

Start doing your part to become greener with our huge range of energy saving products.
(more…)